In the modern world, don't we just love it when things are done instant.ly? We all must agree - we hate to wait - this is the biggest change of a human being of the 21st century. It was okay to sit and wait for months for a letter to arrive and contemplate about news it would bring not that long time ago actual.ly - back 100 year from now. Never mind the philosophy.
Banks' clients certain.ly do know something about it. Below goes an ad from HSBC, a British bank (or was it The Hongkong and Shanghai Banking Corporation Limited):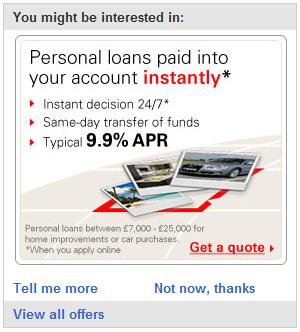 Mind, 9.9% APR is a bit overdone. For personal loans between £7,000 - £25,000 for any home improvement or car purchase you would be paying around 7% - no reason to pay more, unless you really cannot wait and want it instant.ly.
Short link: http://name.ly/~iAx6$3B